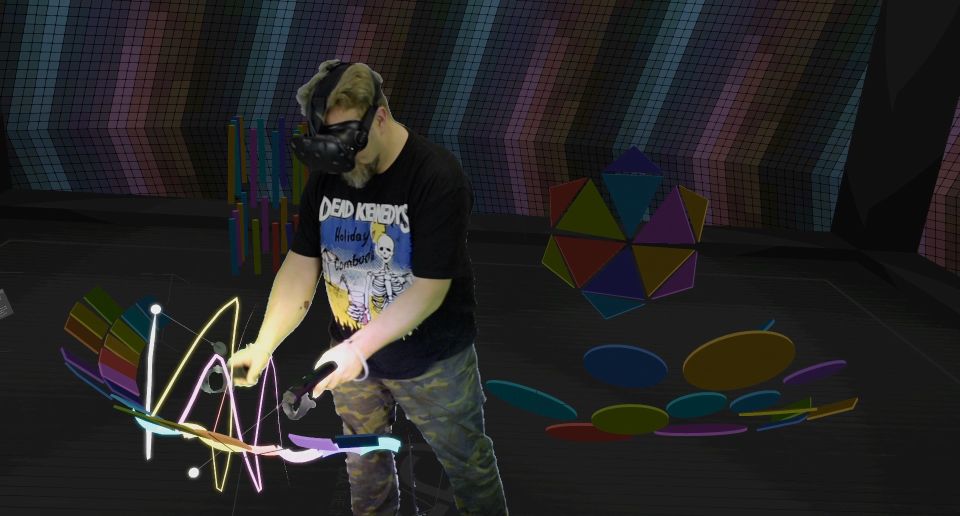 The definitive VR music creation and performance experience now offers full mixed reality support with MixCast! Perform your greatest hits from within VR and stream them to the world!
Get EXA: The Infinite Instrument on Steam today!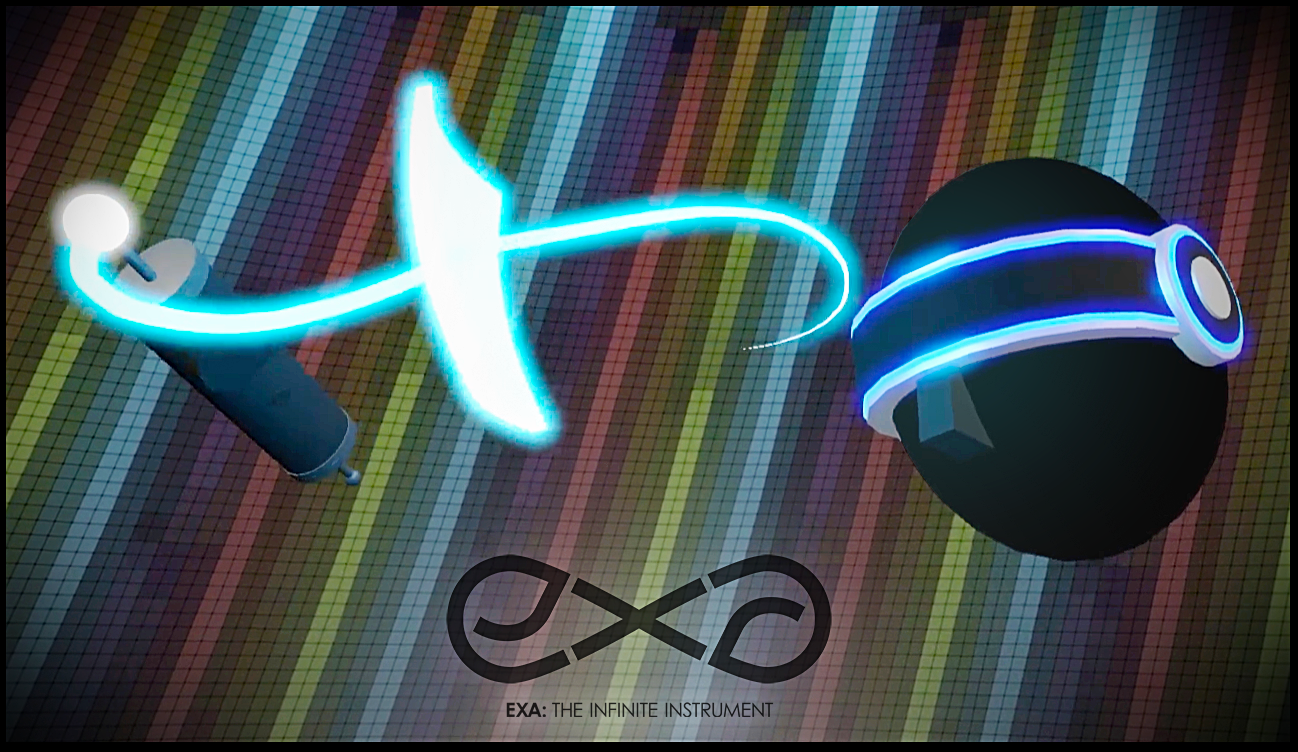 We talked with Zack Kinstner, EXA: The Infinite Instrument's creator, about music and mixed reality!
What do you like best about creating mixed reality in EXA?
We don't watch concerts from the musician's perspective. We watch them from the audience's perspective, and that's exactly what becomes possible with mixed reality in EXA.
It's difficult for viewers to appreciate an EXA performance from a first-person video. Mixed reality allows the viewer to take a few steps back, to discover an actual person playing with glowing musical shapes that surround them. From this audience perspective, the viewer can better understand the relationship between the real-world musician and all of EXA's virtual shapes, mallets, violin-bows, and proximity playing tools.
Mixed reality is especially exciting for me because it highlights EXA's strengths as a music-making, instrument-building, performance-recording sandbox. EXA isn't designed to be a mechanical, plug-in-the-values kind of music tool – it's designed to be played more like real-world instruments, with human motions and physical interactions.
Watching a musician in mixed reality lets us see their movements, read their body language, enjoy their choreography, and feel their expressions. It helps us make sense of instrument structures that are only possible in EXA's virtual space, and to fully appreciate the creative and emotional output of the musician. Mixed reality is an amazing new way for an audience to experience all this, and I can't wait to see the concerts and videos that musicians create with it.

What would you most like to see users try with MixCast in EXA?
One of my favorite MixCast features is that virtual lights can illuminate the real-world player. EXA's musical shapes glow with color when you play them, and that light shines on the musician. It's a great effect that really helps to place the musician into the virtual space.
I'd love to see people using MixCast to create music videos, to make high-quality Twitch streams, and to show mixed-reality views during live performances. Imagine watching a musician on stage, playing "invisible" instruments, standing in front of large screens that show a mixed-reality window into the musician's virtual world.
Something else to explore with EXA is the fusion of music and dance, where the instruments are designed to match the motions of the dance. Mixed reality would be a great format for sharing those types of performances, showing the actual dance combined with its virtual results. And because MixCast allows you to attach cameras to 3D-tracked items, the camera itself could follow the action and become a part of the choreography.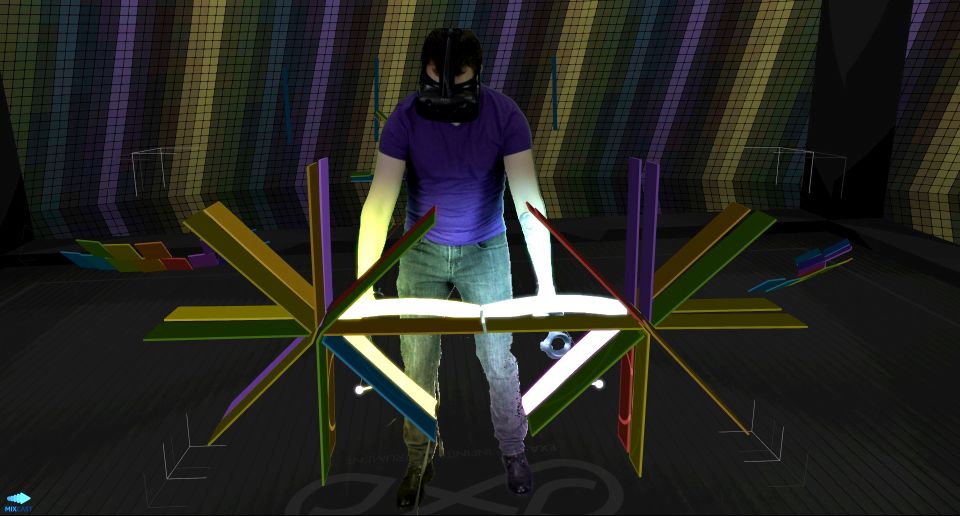 So there you have it! Check out EXA on Steam and MixCast at mixcast.me. We can't wait to see what you create!