Of all the thousands of game industry professionals that make the annual pilgrimage to San Francisco for the Game Developers Conference, they all have their fingers crossed that this one will be their best; that every meeting will go smoothly, that they'll hit every talk on their schedule. And if you're one of the lucky few who get to showcase their own tech as an exhibitor, your biggest goal is to have your fellow professionals see value in all the hard work you've done.
For MixCast and the Blueprint Reality team, we think we did just that. Let us tell you how this GDC became our best yet!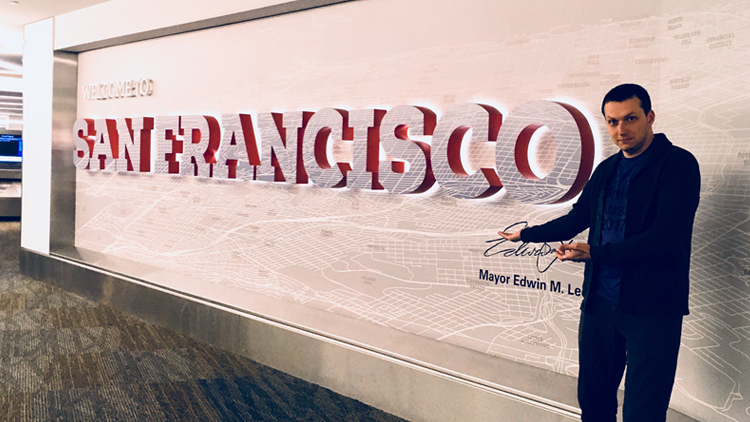 Our trip began with the flight down to SFO, our VIVEs and cameras in tow. (With only four people to haul everything down, we're lucky that our equipment is relatively lightweight.) Then, just a few short hours later, we were setting up in the North Hall of the Moscone Centre for VRDC. Blueprint Reality was at GDC 2017 last year, and we set up our demo as usual—PC, VIVE, projector showcasing our real-time mixed reality (MR) capture—except for one key difference.

No green screen? No green screen.
This is WildKey™: our upcoming solution for MR background removal even when you have little to no control over your surroundings, with green screen or without. By using Intel's all new RealSense D435 Camera we can isolate our subject through depth data, rather than chromakey. This new feature will be available to the public in our 2.0 Release, which is coming in April of this year.
"You know, I think this is exactly what we're looking for."
This was our first time showing this new tech off, and the feedback we got was incredible. Nothing makes us happier than hearing our fellow VR and MR enthusiasts say "You know, I think this is exactly what we're looking for."
It didn't stop with VRDC; we then packed up our setup and moved over to the Intel Pavilion, right in the middle of the GDC showfloor. We were in excellent company there, with us and our neighbouring booths forming an awesome little "VR Alley" where attendees could check out games like Archiact's Evasion, Survios' Sprint Vector, and of course MixCast. Thanks to all who visited our booth and chatted to us about their many VR projects; we're glad we got to meet so many members of the global VR/MR community, and show them something they'd never seen before!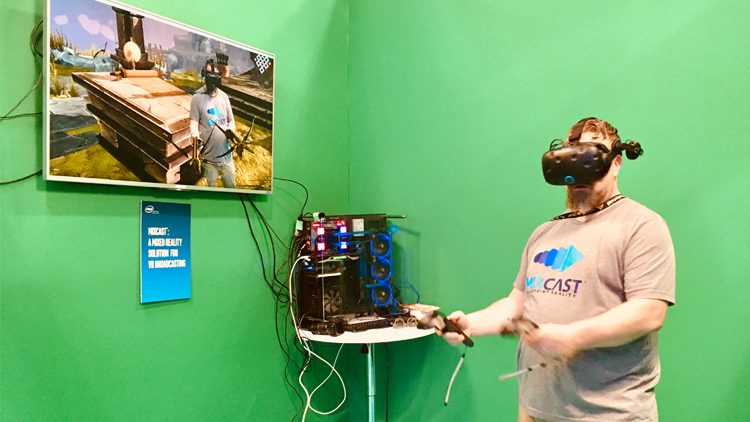 We also want to say thanks to Trickster Games, Those Kids and Collide, who supplied two awesome games (Trickster VR and Iteration, respectively) to showcase the best of MixCast's abilities. Mixed reality never looked so good!
While we're still catching our breath from our best GDC yet, we'll soon be off to Las Vegas for the massive NAB (National Association of Broadcasting) Show, so follow us on social and keep an eye out for behind-the-scenes looks straight from the NAB showfloor.
And of course, stay tuned for MixCast 2.0, bringing WildKey's green screen-less capture to you in April!