IT SHOULDN'T BE HARD TO SHARE YOUR IMMERSIVE EXPERIENCE
WHETHER BROADCASTING LIVE OR RECORDING TO SHARE LATER, MIXCAST HAS YOU COVERED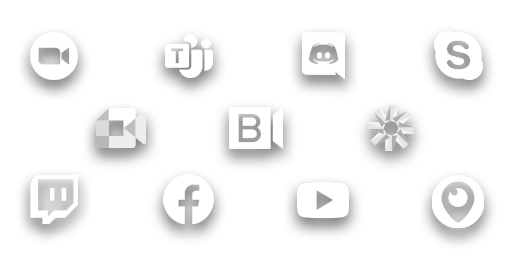 LIVE SPECTATION HAS NEVER BEEN SUCH A RIDE
Whether you're chatting with friends on a Video Conferencing system like Zoom or Skype, or streaming to hundreds on Twitch or YouTube Live, MixCast can connect your audience to your experience with ease.
Of course it's crucial to be able to save your immersive video output, so we've put recording video and images only a click away, with no additional software required.  Need to automate even further? MixCast lets you schedule repeating recording events, and developers can even incorporate the MixCast SDK to trigger recordings at key points in their experience.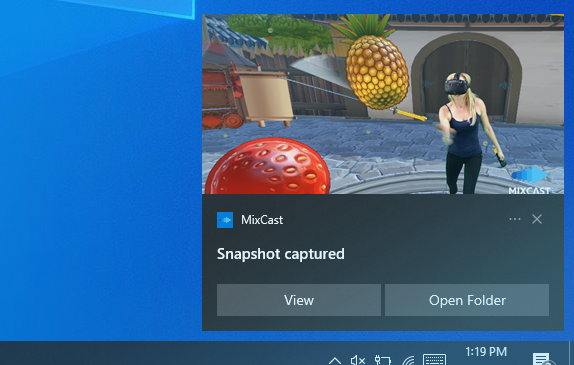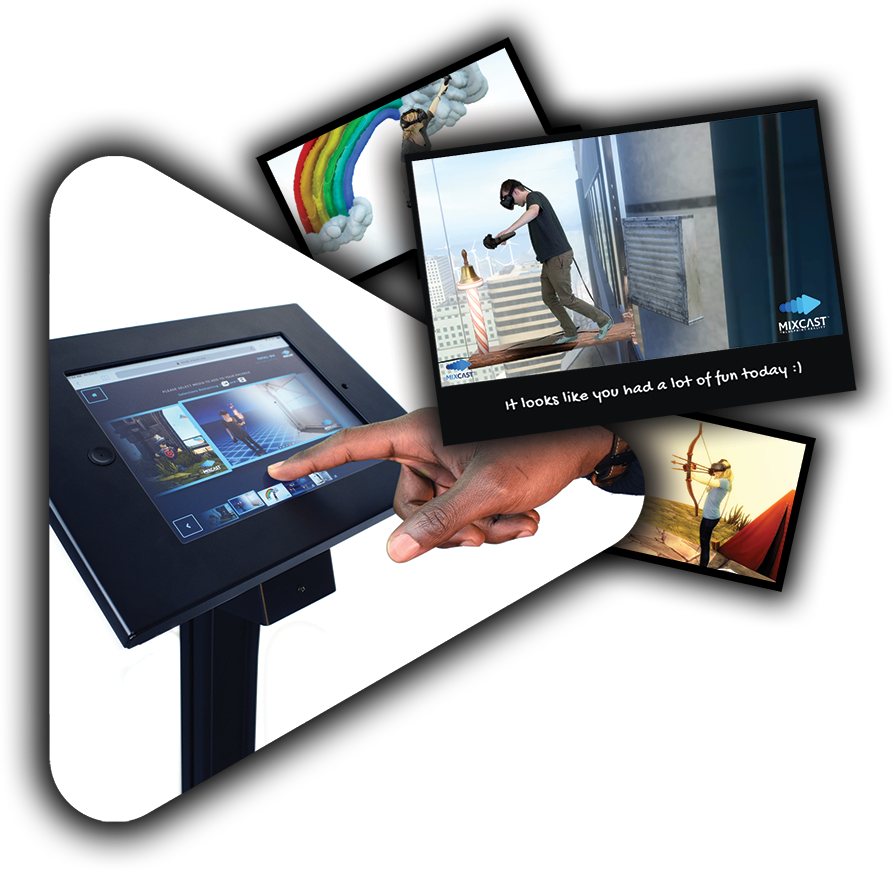 DELIVERY REQUIRED? MIXCAST CAN DO THAT TOO
Wherever your media needs to end up, MixCast has options to help. Recorded media can automatically be transferred to another PC on your local network or uploaded to your own MixCast Cloud portal for delivery. To ensure that your users have easy access, you can also incorporate a MixCast Kiosk interface to let them enter their information and optionally provide payment for their selected content with minimal friction.